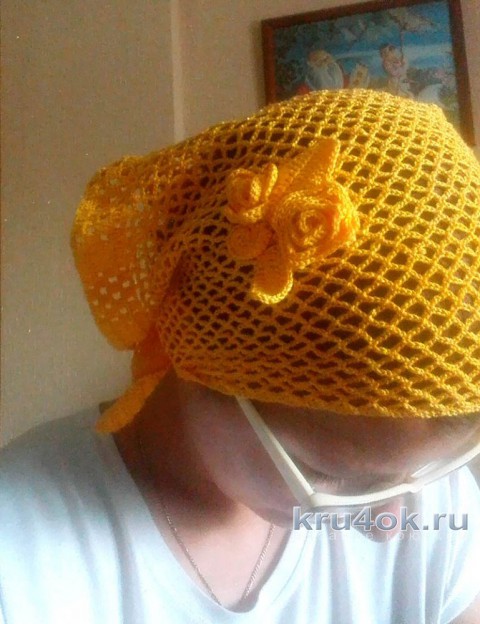 The scarf is knitted by mesh: 5 V. p., art. b/n. (see diagram).
Scheme of scarves: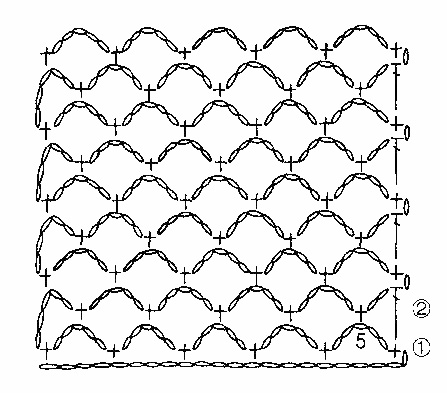 The rim pattern knit "Granny square": one air loop vivasyan 3 column with nakida, 1 air loop. Knit into 6 rows.
It is very important to purl into the corners at the expense of gain loops: one element (3 column with nakida, 1 air loop) on each side of the corner! I was knitting on the eye. The scarf can be decorated with a rosette. I gained 60 of the stitches in row 2 knit 1 column without nakida, 1 air loop. If you want a rose more, earn 70-80 loops, there will be more petals. Then the side where more of the stitches, tied columns with nakida. I rolled the roses in a "lump" and sewn.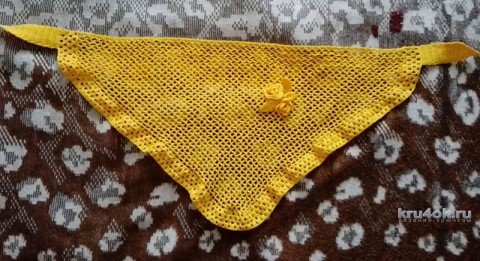 Petal fit: 10 loops, then banded with 2 sides: Poustovit, column without nakida, column with nakida, column 4 with two brides, a column with nakida, 2 columns without nakida.
Post author