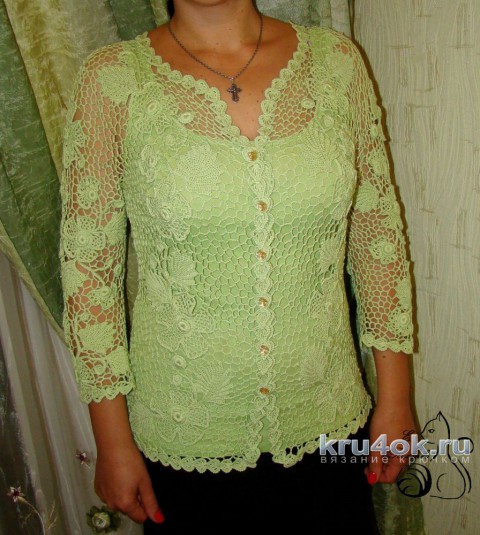 Crochet jacket I used yarn Madam Trikote MAXI (100 g/565 m, 100% cotton ), knitted mesh and motifs in one thread, a hook №1,3, the cost of 46 R-R - 400gr. Happy to share schemes of flowers, and also video lessons, which I enjoyed.
The middle of the flowers jibe this MC,
further, the petals are knit on the scheme sketched me, in the last row, to impart a density to the colors, tied them crayfish step, leaves knitting on this MK, lace for the sleeves and the main canvas for this MC.
Share a few photos of the process of knitting.
Scheme knitting jacket: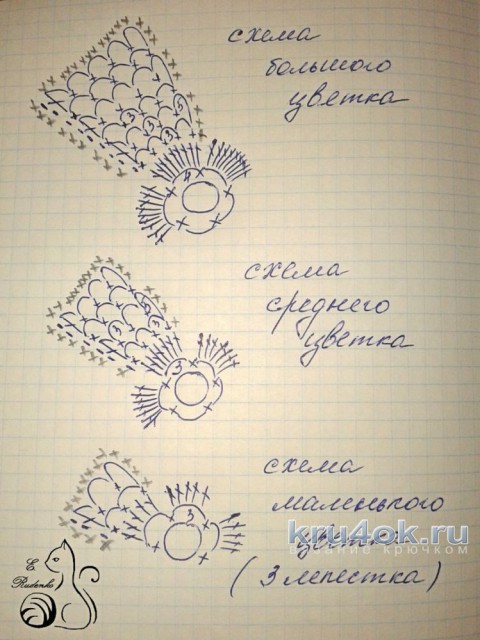 Post author