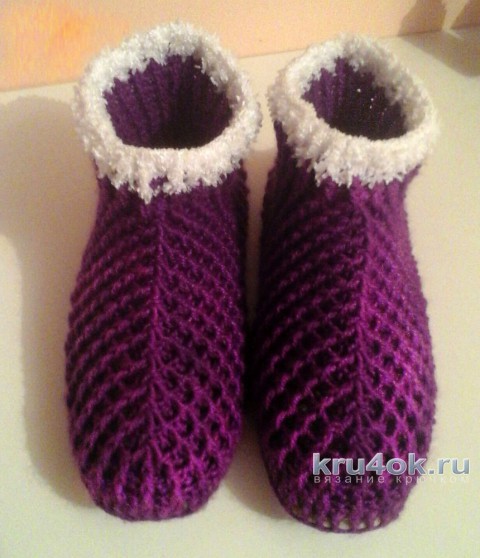 Crochet these Slippers in the insoles from sheepskin wool "100% Wool Insole" I used a hook number 3; yarn "Klassikal" series 100% acrylic 300m/100g, color violet; yarn 100% polyester "Visantia Zikzak" 100g/100m, colour white for the trim.
The Slippers description:
1 row: the insole are finished with polostevichi without the Cape.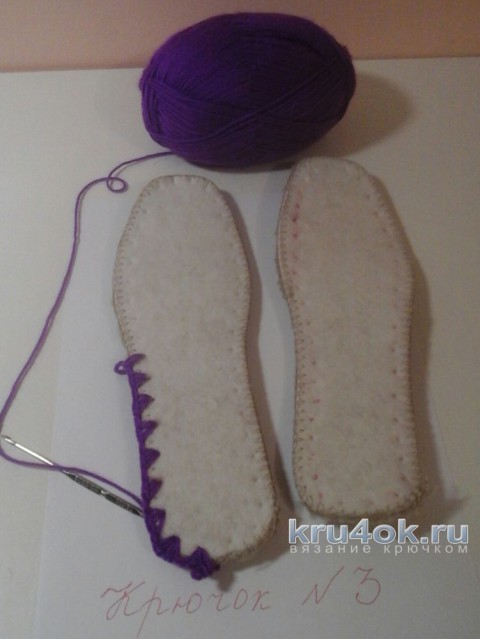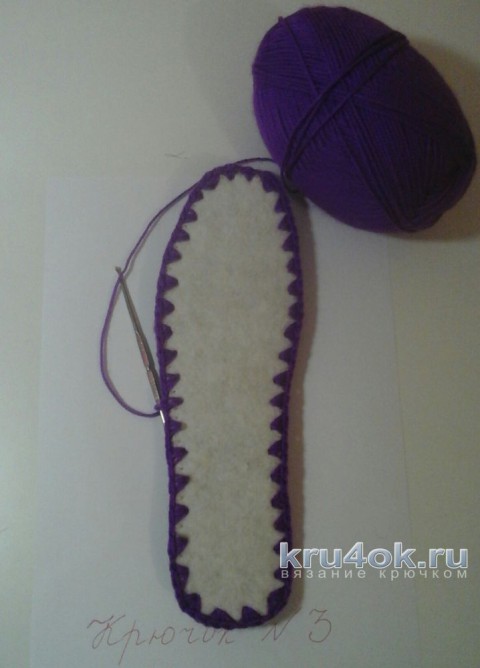 2 row: knit columns with one nakida.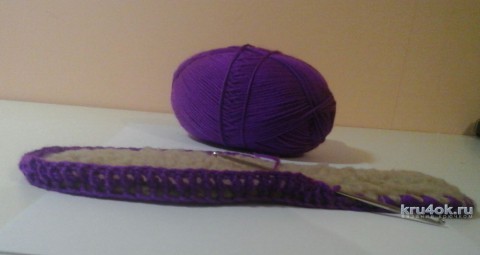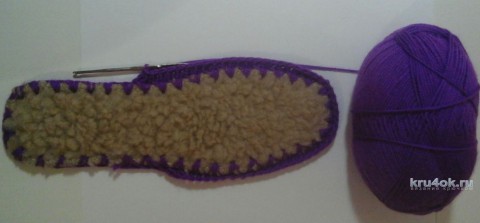 3 -12 row: knit crochet elastic band of the concave and convex columns.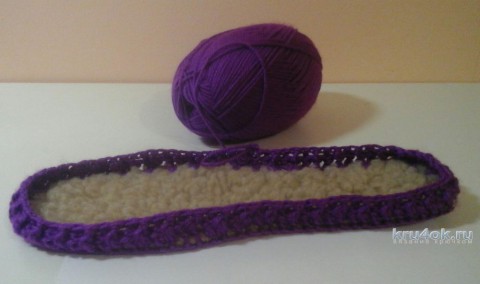 From 4 to 12 range: begin subtraction. We reach a convex Central three columns combine all three in one loop.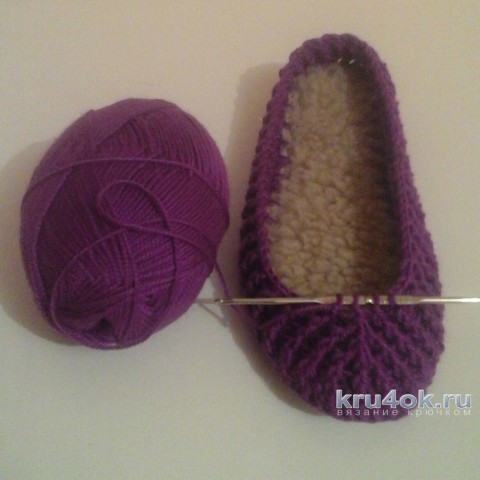 13-14 series: tied with yarn "Visantia Zikzak" without obavlenia convex and concave columns.
Scheme crochet Slippers:
The top edge of the Slippers tied with yarn 100% polyester "Visantia Zikzak":
Description like Slippers a look on the website
For knitting these Slippers I used insoles in felt, hook /3, the yarn is "Alize" 100/480, 60% acrylic, 40% wool, color red; trim 100% polyamide "Christmas" 50/142, colour-white. Size 38, 39 and 6-12 months.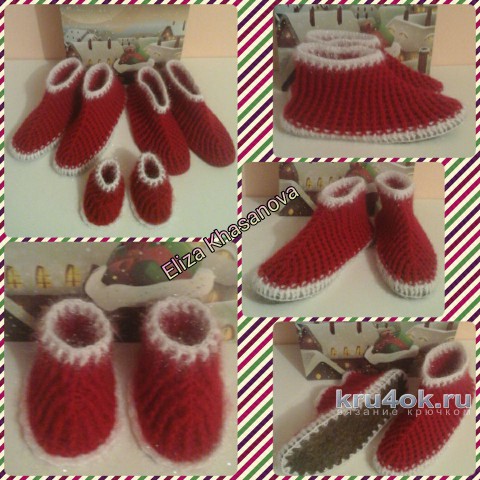 Diagram convex and concave columns is the same: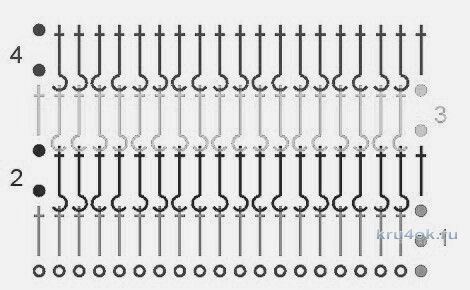 For knitting these home very warm and comfortable Slippers I used a yarn in which wool 40% 100g/260m, hook /3, insole felt basis. Size 39. Strapping "Khristmas" color is white.
Take a felt insole, the awl, and at a distance of about 1 cm makes the holes.
Then yarn blue color double holes are finished with prostovisa without the Cape.
1 row knit columns with one nakida.
2-12 the number of the knit elastic band of convex and concave columns with nakida.
4-12 with a number make subtraction: we reach the Central three columns of convex and connect all three in one loop.
13-14 the lines are finished without obavlenia yarn white color.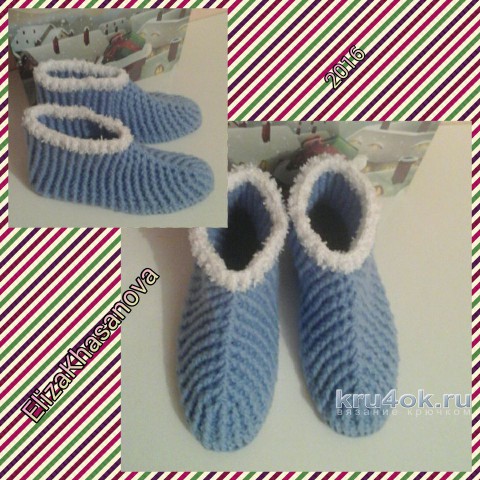 The scheme of the pattern for Slippers: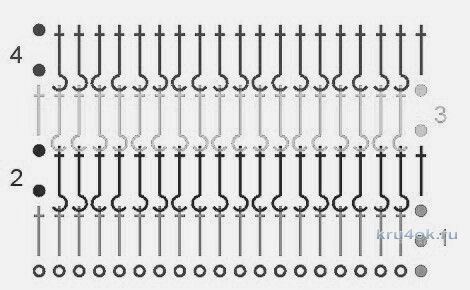 Post author