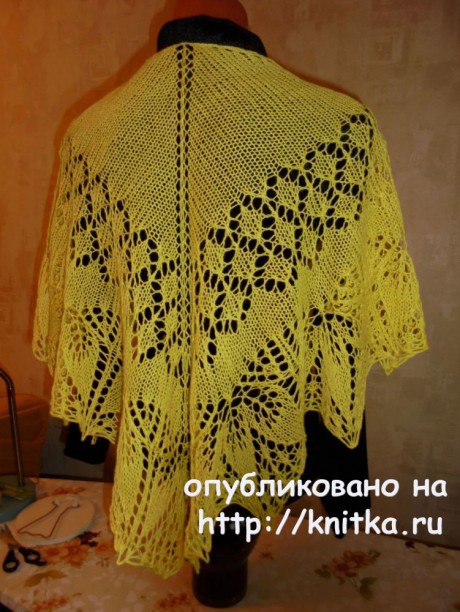 Here's salacca contacted the spokes №4 acrylic lemon yellow. Thin strings. Knit 4 strings knit freely. For reference the photo is the line length of 50 cm Salacca complement the wardrobe. It can be tied in front. Here is belaruska.
The shawl is Crescent shaped, well-kept on shoulders,he's not. No need to constantly correct. The shawl is called Angelina S.
Description shawls to see the link
Another salacca. LYDIA yarn 100% wool, COLOR TURQUOISE. 1613М in 100g. knit in 2 threads. Spokes number 4. The consumption of yarn for this shawl 50g. Very beautiful, almost weightless salacca will brighten up and warm your shoulders.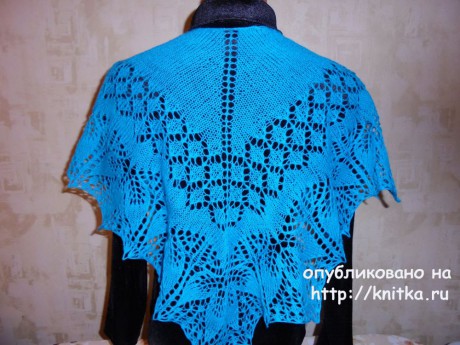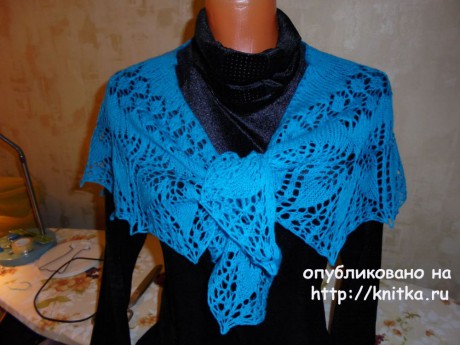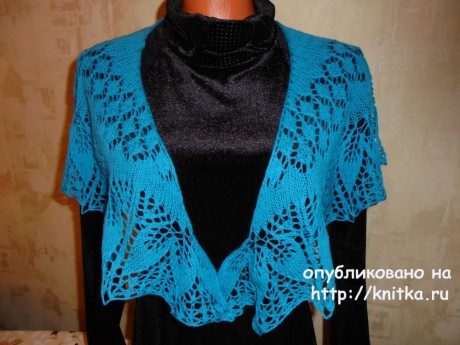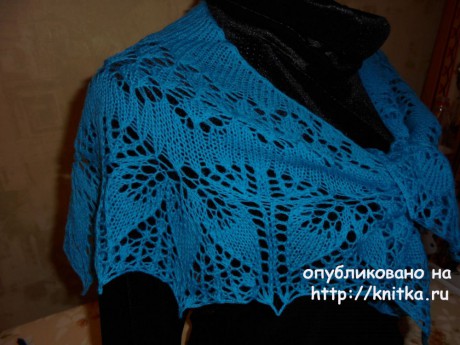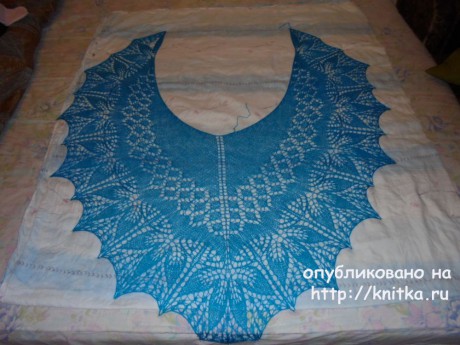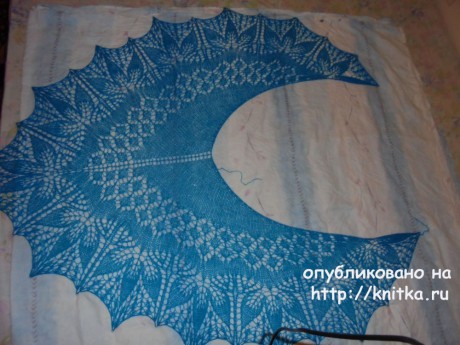 Post author