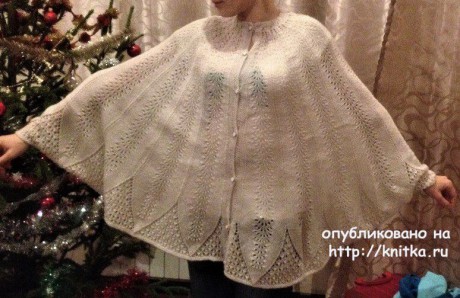 Linked here is a poncho-jacket. Looks very good on tall, slender girl. Yarn Alize the agnor gold 550m/100g. 80% acrylic, 10% mohair, 10% wool. Knitting needles 3mm. took nearly 3 skeins.
Description in principle, of course, except for an error at the end of the second scheme. Had to tweak it a little. After each repeat should be set to marker, so it's easier to avoid mistakes. WTO done carefully to avoid distortions! If I knit another, instead of elastic bands on the neckline I would tie garter viscous and placket for the buttons would zelenovatye. I apologize for not very good quality photos, used my phone, and it was dark. The product is a bit crumpled, because it was carrying a gift in her suitcase.
The scheme of knitting a poncho: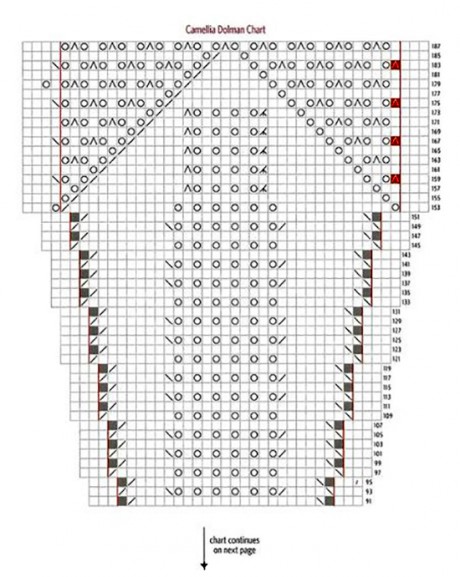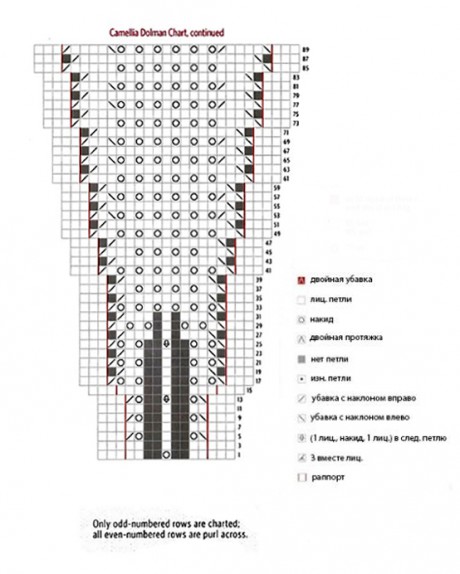 The same poncho knit Marina Efimenko, her photos can be viewed at the link.
Post author