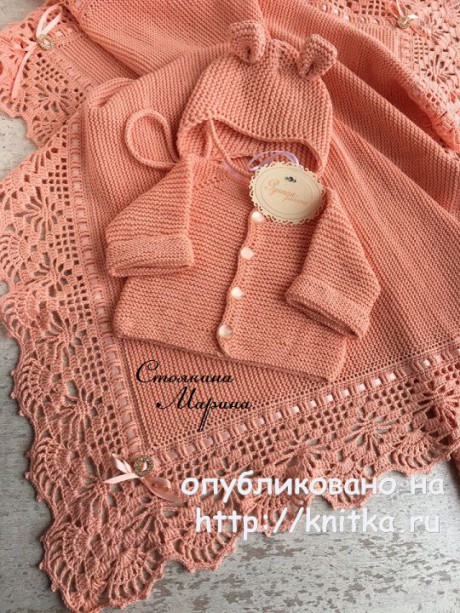 The most favorite in knitting for me is creating beauty for the little ones! And now I present to you the kit for baby baby soft with Lacy border, a blouse buttoned and hat with ears. Associated from delicate strings GAZZAL BABY COTTON, where 60% cotton+40% acrylic. Total weight of nearly 600g, i.e. it is better to buy 12 Hanks, spokes №3, the hook number 2.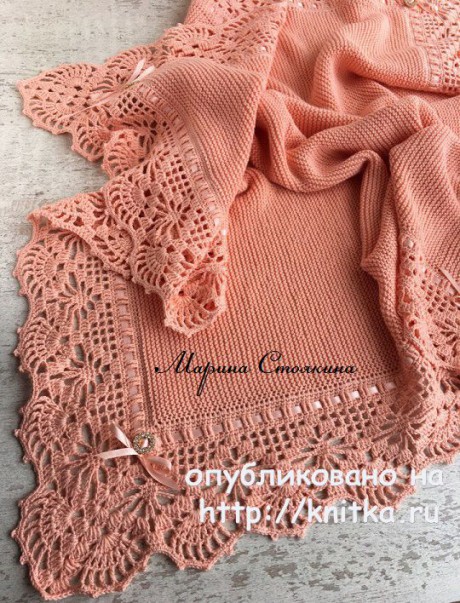 Description of plaid
the size of the blanket 85 x 90 cm,the fabric (scored 180 pet.) connected garter viscous (front loop swivel series). Then made the binding edge of the hook - 2ряда SC, 1ряд СС2Н (in this row extends satin ribbon), 2ряда SC and then laced the harness according to the attached scheme: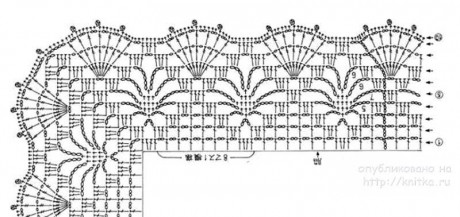 In the corners of the blanket sewn presecki with rhinestones, which are securely fastened the ends of the tape.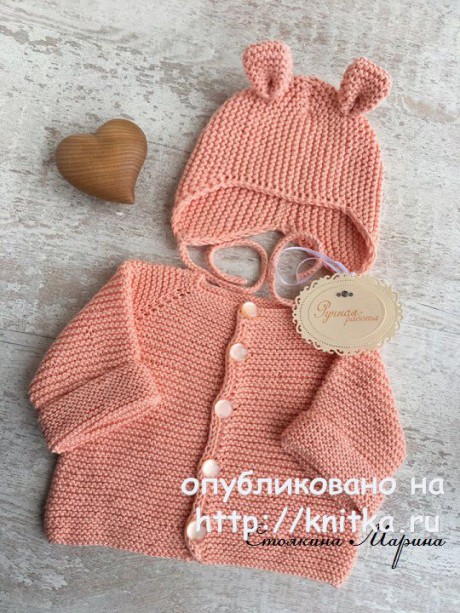 Description of blouse
I made the pattern in size 0-3 months. Recruited 70пет., are finished 4-5 rows of garter viscous (not forgetting on one of the shelves to make the first hole for the buttons) and then formed reglan. Around the edges of each shelf I povazay for 3 loops of a hollow cord (instead of one of the edge loops),that gives the product a more correct form, avoiding strong stretching. Loop on the Raglan add through the row. Extension loops can be pervasivity crossed (no holes). The line of the Raglan I did 11 see Further separately knit sleeves and back with shelves in one fabric. Not forgetting at intervals to knit the holes for the buttons!!! Sleeve I've been knitting socks and knitting and the whole blouse the result is completely seamless,which is very welcome in children's products!
Scheme crochet Raglan blouse: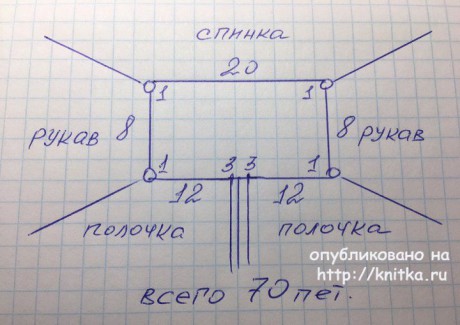 Description beanie
fit across, offset rows, garter viscous. Detailed description I have, but there are video "Sports cap for kids," there's a detailed all show and tell.

Treat your little princesses to a beautiful summer outfits! All smooth loops!)
Post author