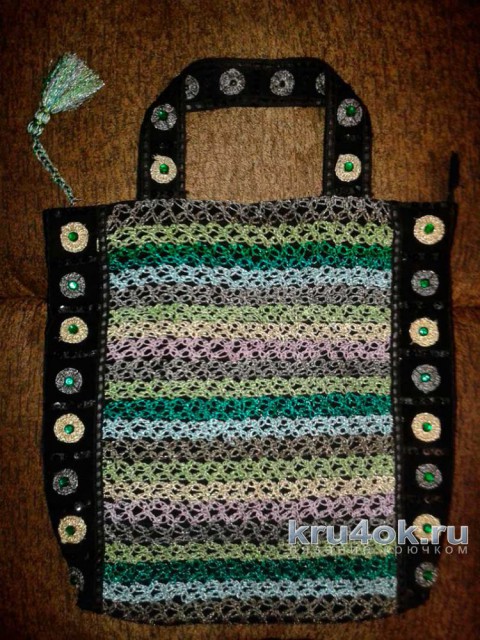 Bag - finishing of knitted fabric (Solomon knot). Crochet thread was used (for embroidery), of the company and the range of different colors. Consumption of yarn - 30 skeins 8 meters. Hook 1.5 mm. Bag embellished with lace, ribbon, sequins, beads and rhinestones. Inside lining with pockets, zipped. On the locks of the zipper - brush (8 cm).
Size bags ready 45 cm x 42 cm
The size of the knitted fabric 45 cm x 29 cm
Handles size ready - 42 cm x 5 cm
Fabric finishing knit bags, Solomon knots.
Scheme knitting bag: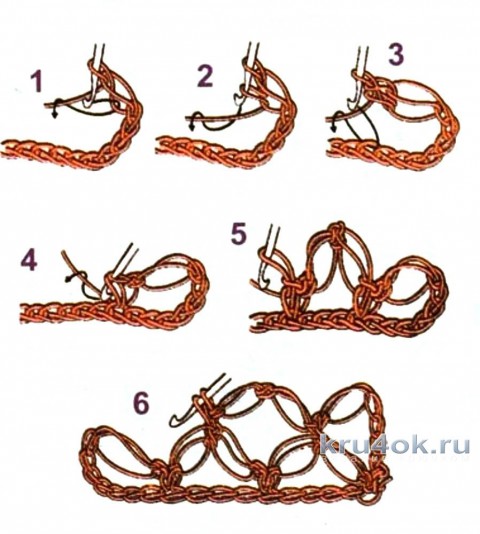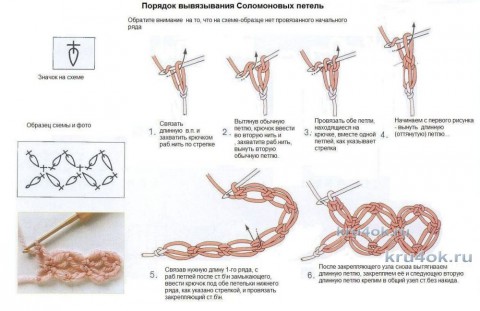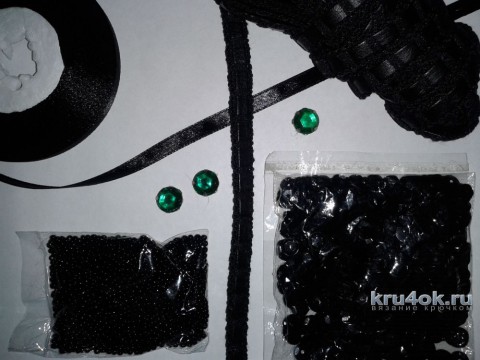 Finish "Circles":
tie a chain of 7 air. p. and close its 1 Conn. art. in ring. Next knit in a circle by columns with one nakida (20 columns). The finished circle tab once.
Assembling the bag:
1. Topstitch knit fabric on the base fabric;
2. Topstitch the ribbon in satin black;
3. Topstitch braid black;
4. sew circles with rhinestones;
5. sew sequins with beads on a satin ribbon;
6. to gather all the details of the bag.
Scheme of the Assembly of the bag: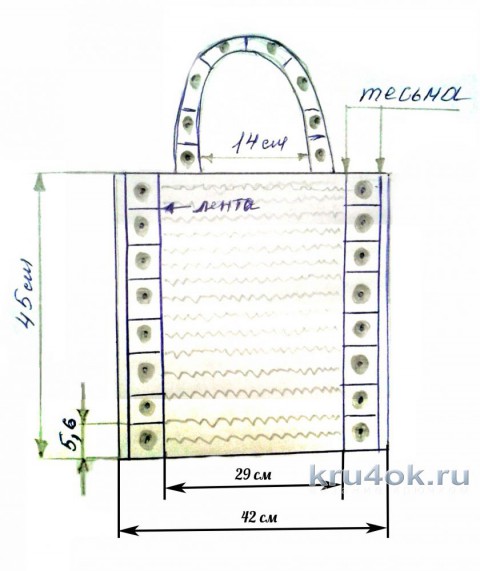 Post author