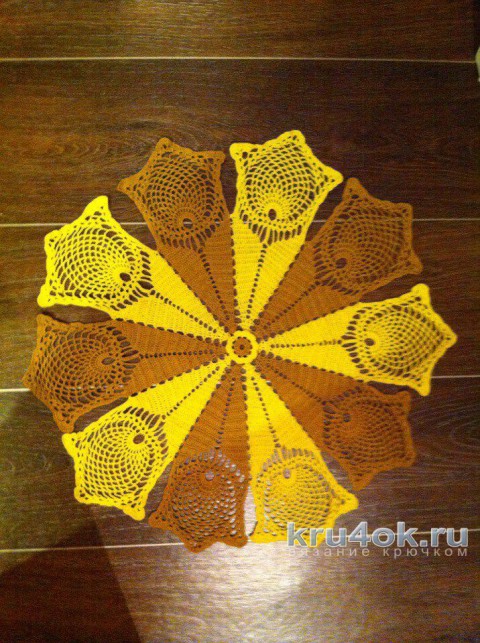 Napkin "Yellow Tulips"- knit long winter evenings... D= 50cm. Thread, cotton 100%, firms YARNART VIOLET. Apply the pattern of this napkin. The scheme is quite complicated. In the center of the napkin is a little flower with ten petals. It is from each little petal vivasyan large openwork segments in the form of tulips, whose number is also equal to ten.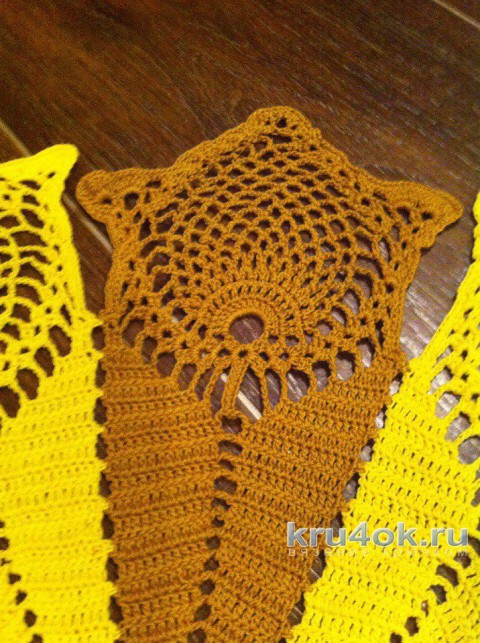 Each Tulip fit separately alternately thread of the corresponding color. Each next segment in the form of a Tulip joins previous according to the scheme column without nakida.
Central part fit: we have completed the next circular (the 2nd row) in the form of "arches" of the three VP and column with nakida. So this part turned into a flower, must in every "arc" bind 5 - 6 columns with nakida, but between the petals, the column without nakida. Starched, spread and allow to dry on a horizontal surface. Napkin ready, can delight You and Your family.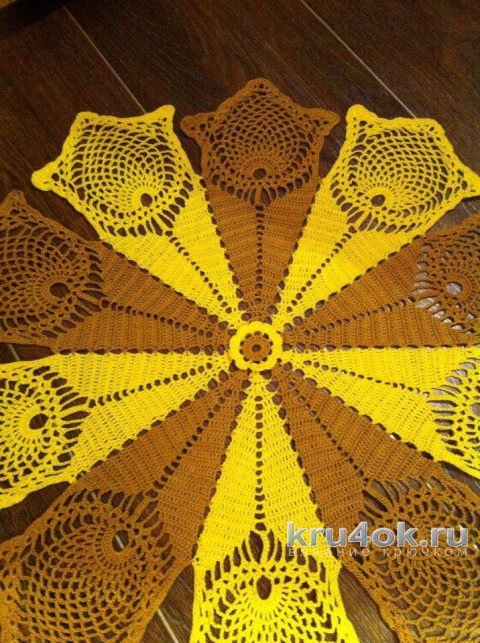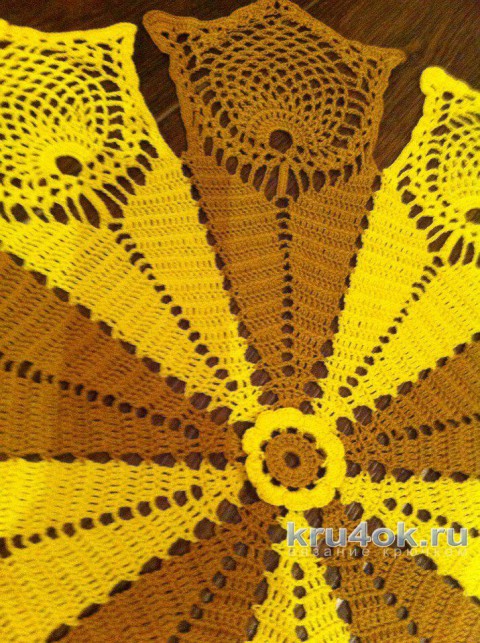 Diagram wipes: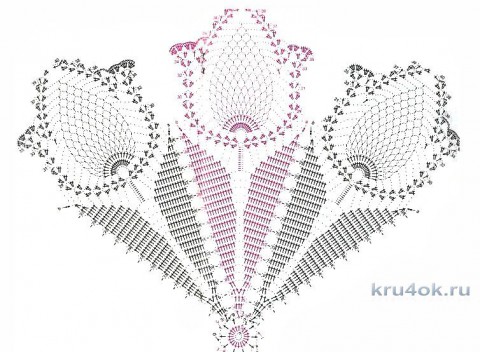 Post author