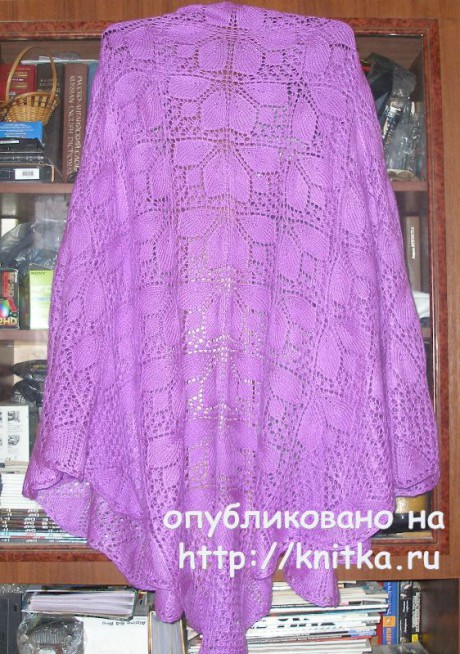 Shawl knitting. Tied her up for his girlfriend, she wanted something. We finally gathered at a thread, a pattern, and I started. Contacted pretty easy, as they say, in one breath, although not without incident. When tied, more than half, broke off a scaffold and had to be transplanted to other spokes.
The model was selected from the magazine "Knitting is fashionable and simple", the Angora RAM yarn (40% mohair, 60% acrylic, 500м100г), went 3 skeins, knitting needles of 1.5.
Description shawls
Dial 9 loops and knit the first row: chrome. p., 2., yo, 1 individuals., yo, 1 persons. (this is the Central loop, shown in the diagram to the right half of the shawl), yo, 1 individuals., yo, 2 persons., chrome. loop (scheme 1), followed by the scheme. In the back ranks of all the loops and knit purl nakedi. Scheme 2 (from 27 to 49 the number) repeat as many times as necessary to achieve the desired size.I did 9 repeats. Then knit the border on schemes 3 and 4. That's all shawl is ready.
The scheme of knitting shawls: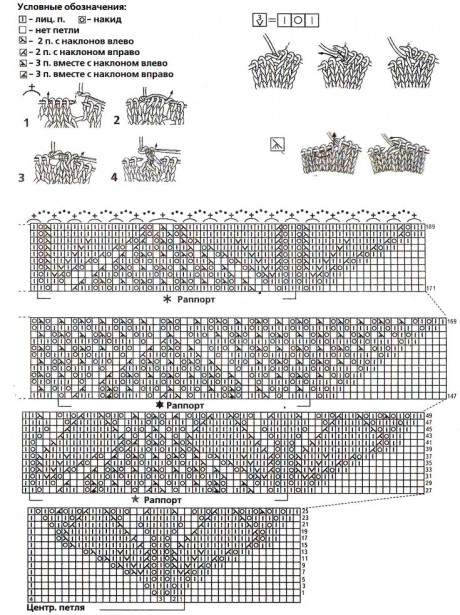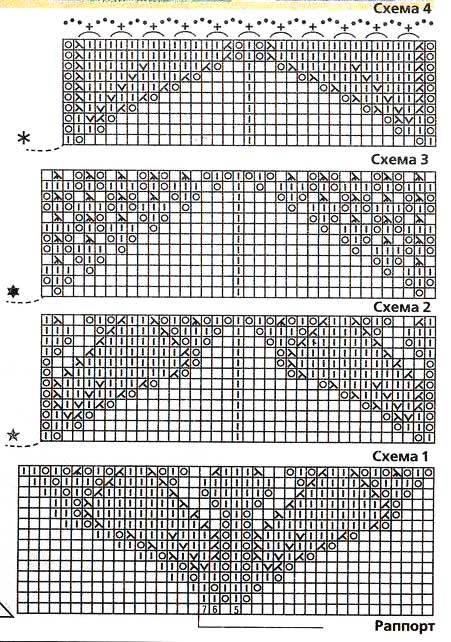 Post author