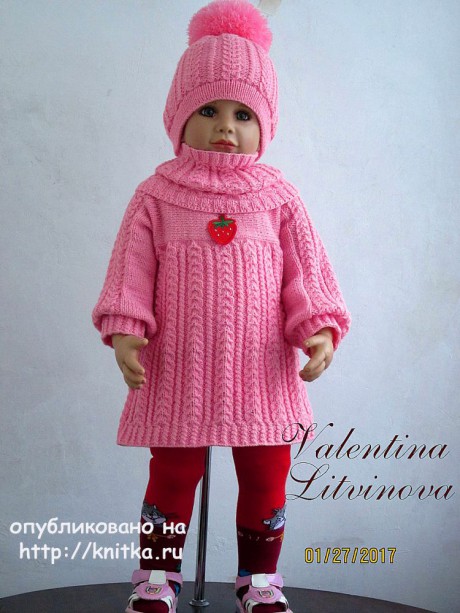 Set "Berry". The author's work.
Beautiful, soft, warm kit. Can be worn with golfiki, tee shirt, blouse. The yarn is 50% wool + 50% acrylic. Is knitted.
For gum spokes №2, pattern - knitting needles No. 3.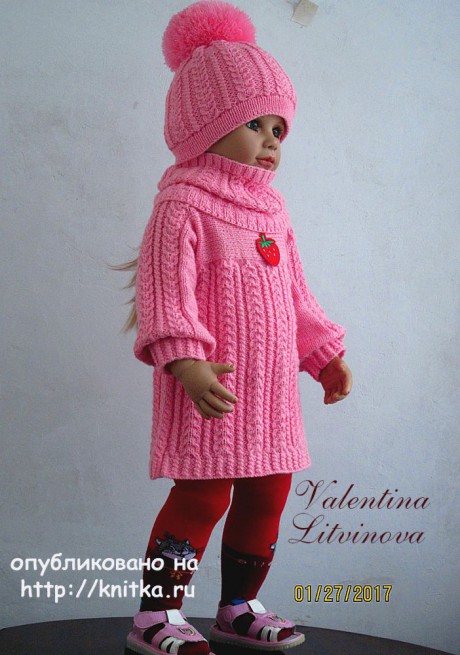 Consists of tunics, caps and necks.
Bound by the same pattern. Rapport consists of the pattern "spit Gear" (2 purl loops, 2 crossover front, 2 purl).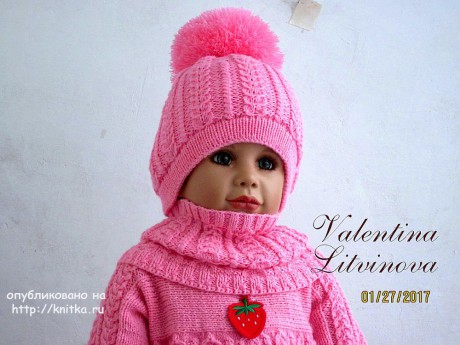 The cap is connected from the bottom up. Foundation is a hollow elastic width 3.5 cm Further associated with a pattern of 8 rapport. Knit straight 18 cm, then began to diminish at two loops in each repeat until the spokes have 15 loops. Pulled them with needle and thread. Sew the pompon. It turned out hat height 21 cm.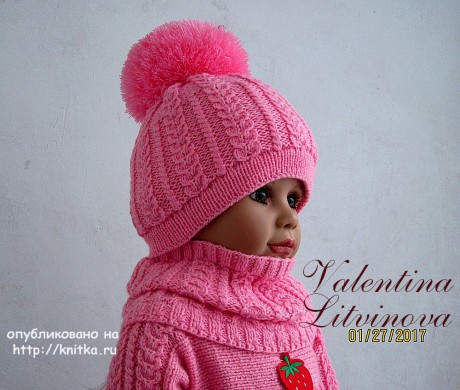 Snood started knitting with rubber bands 2 x 2 (2 front and 2 reverse). Then the basic pattern and finished with an elastic 2 x 2. For a set and closing loops used stretch Italian way. Cowl width is 25 cm.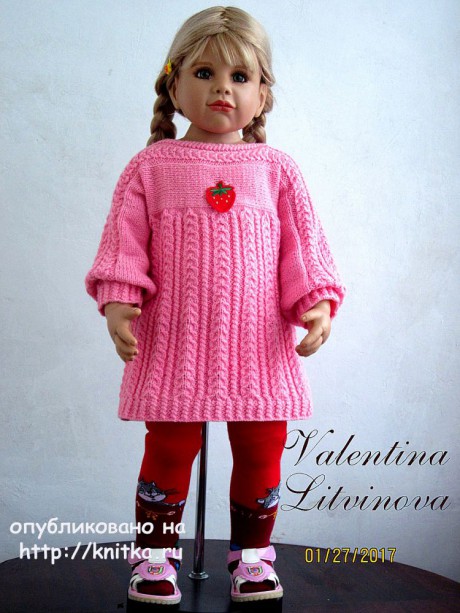 When knitting the tunic has used trendy, original, simple and accessible to all knitters style. First I knitted a rectangle with a length equal to the length of the two sleeves + 2 shoulder width + 1/2 of the volume of the head. The edges of the rectangle knitted elastic band (crossed 2 front and 2 reverse). The cuffs of the sleeves.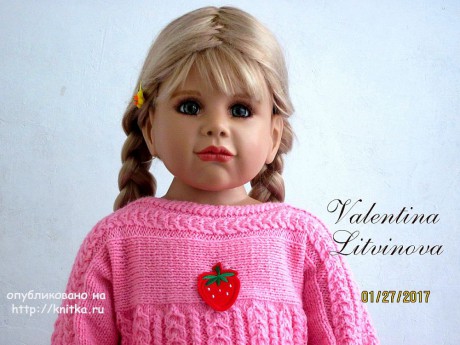 The width of the rectangle is equal to the depth of the armhole. From the centre of the rectangle-delayed left and right segments is equal to 1/4 the circumference of the chest. On the back of delayed segments from the centre equal to 1/4 of OCD. breast left and right. We print on circular needles and knit the basic pattern in a circle to the desired length. Finish with the rubber band 2 / 2 Embellished tunic applique.
Scheme knitting pattern: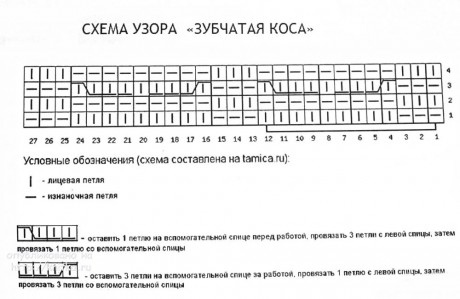 Post author