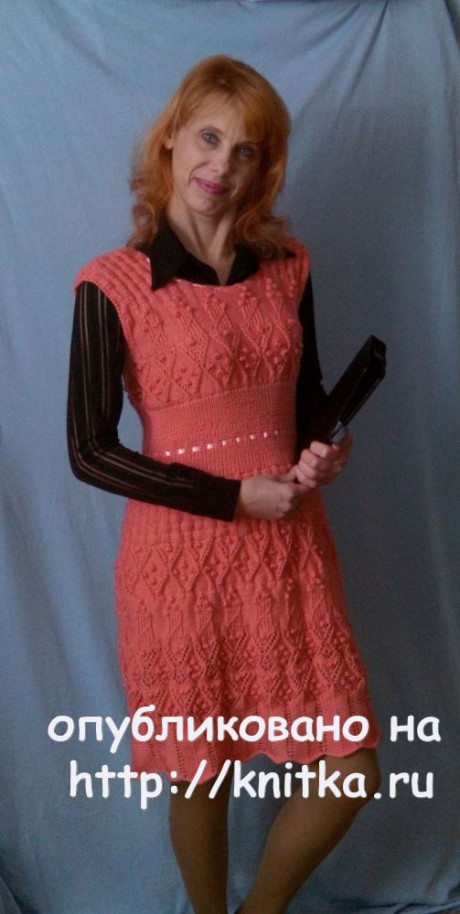 Yarn, its yardage and spokes of your choice. Begin! The yarn I picked up: BABY WOOL (40% wool; 20 % bamboo; 40 % acrylic; 50 grams yardage. 175 m). Spokes: №2,5.
Scheme and dress Tata_E. 44 R - 10-rapport - connected to 36 a number of, slowly but surely, is knit separately; back and front - recruited 170 p.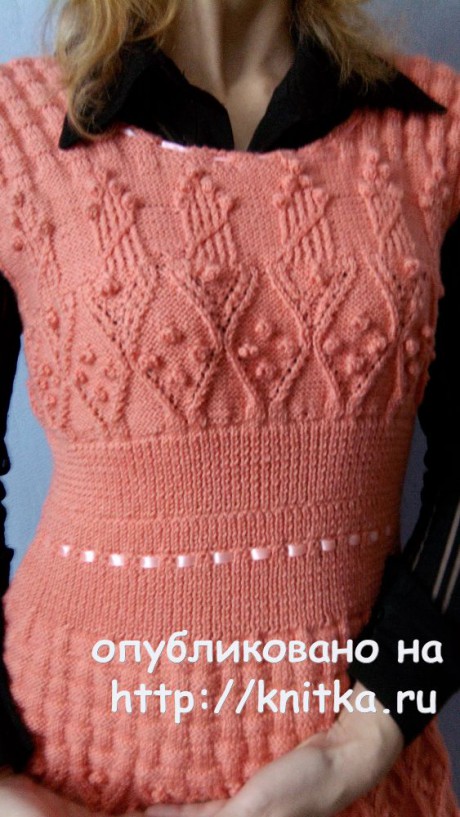 Start the dress you need Italian a set of additional edge thread is more thick, more elastic and less twisting.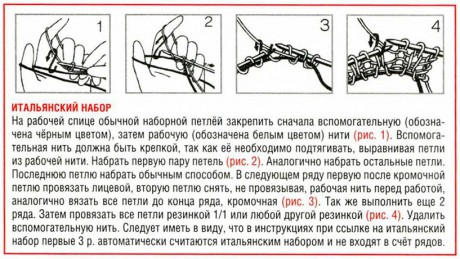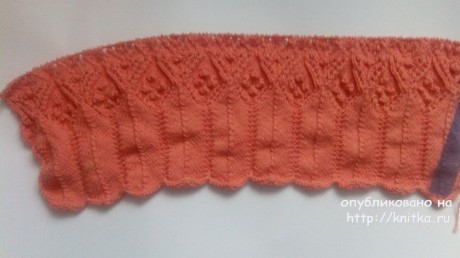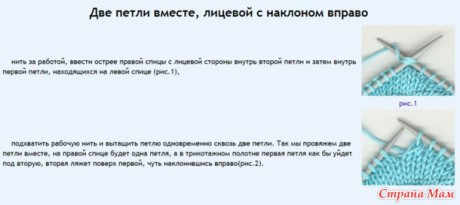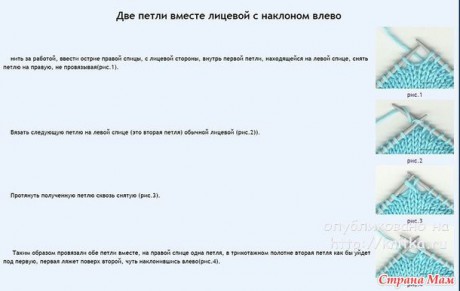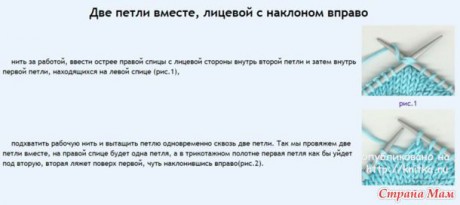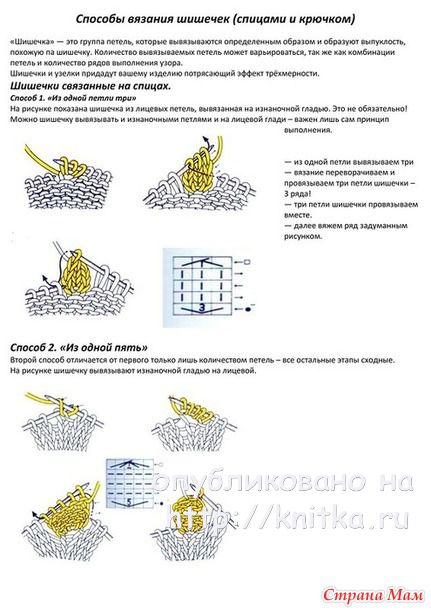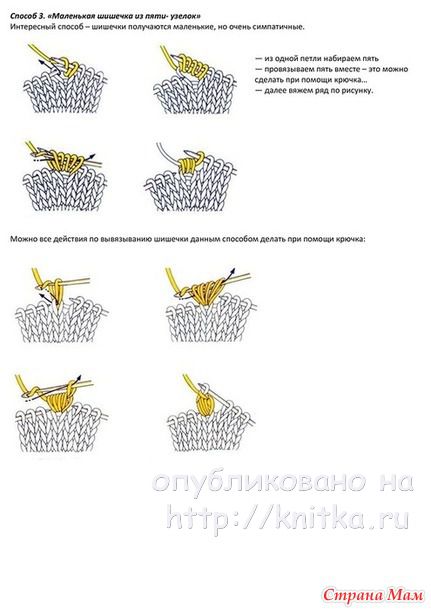 The basic structure of the dress: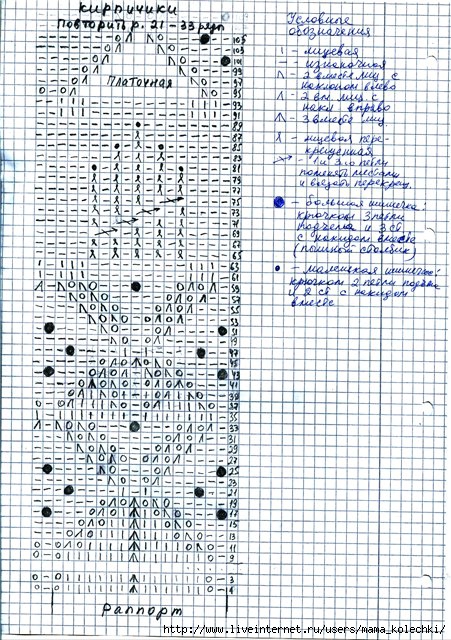 in the scheme between 3 and 9P there is a gap, this gap knit as the 3 series, ie repeated until 9P, but I'll provozu more .
Pattern of rhombuses: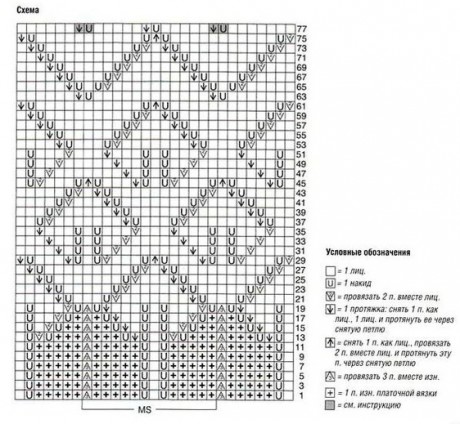 Pattern "Bumps":
Loop, from which you will knit a lumpy, remove from the knitting needle and crochet hook like you want to associate it twisted
Then, the loop vyazem a chain of 4-air loops
In the first loop of the chain knitting 4 nadopasana column with nakida
At the same time they are finished. what would one loop
Remove this loop from the hook and again put on the needle
Pattern checkered: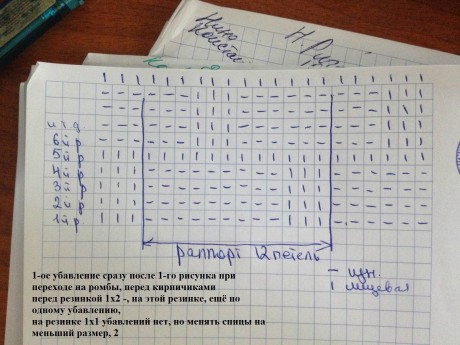 To start knitting the sample, consider the hinges. Wash the sample. Dry. Count the number of loops.
It's better to do that then it would not surprise.
The bottom of the dress is the beginning of knitting: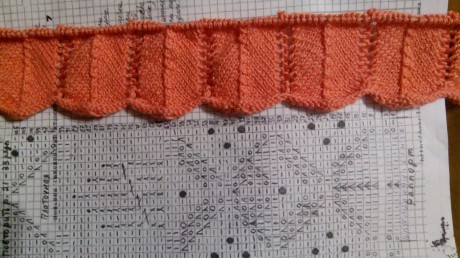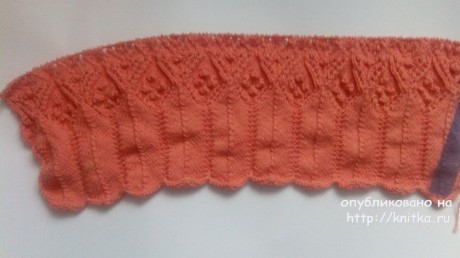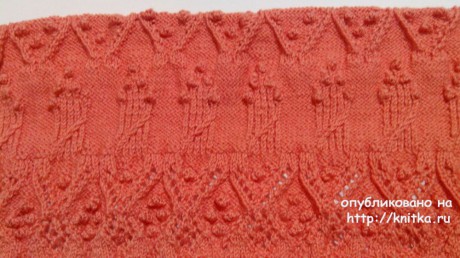 Came to gum. , How to do subtraction: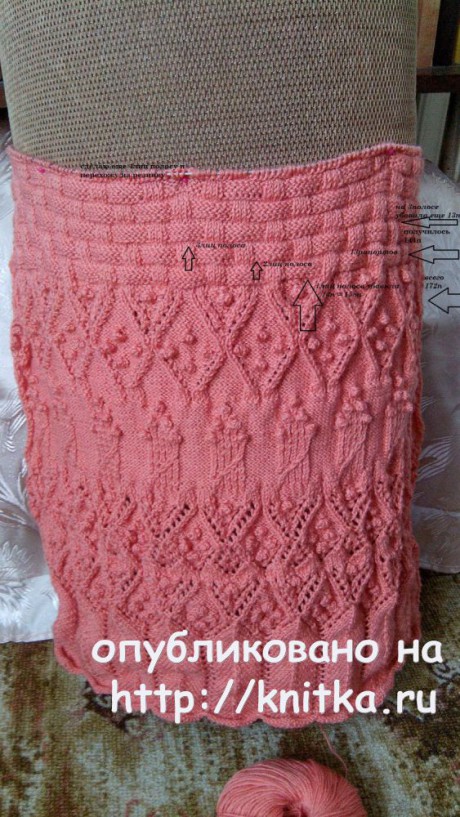 Before ready: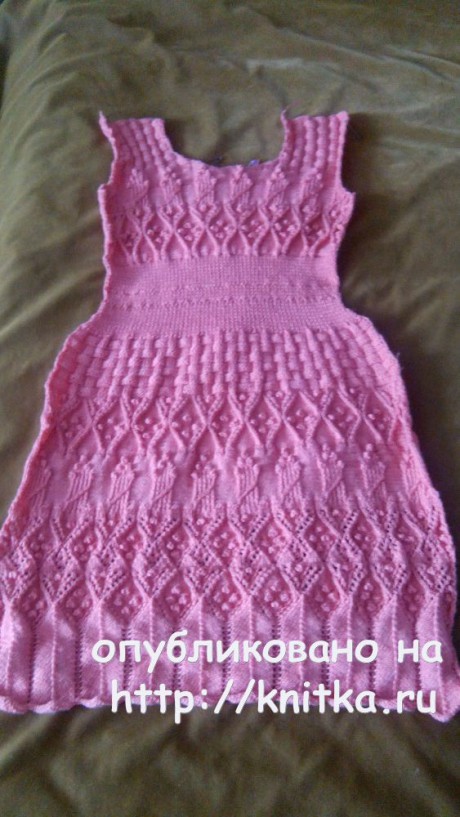 Post author