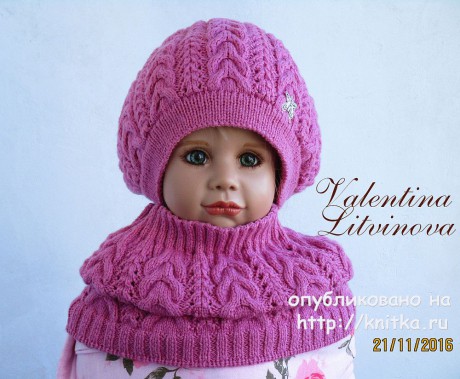 Set "Hat and Snood" were knitted with one pattern. The yarn is 50% wool and 50% acrylic. In 100g - 300 M. Valentina Litvinova.
Elastic cap connected double spokes with a diameter of 2 mm., cap - spokes with a diameter of 3 mm. Hood dual. The lining associated the front surface.
The decrease of the loops started. after 17 cm knitted beanie in a straight line.
Were lowered by two loops in the wrong lane in each 4th row until there is one reverse loop. Then begin to subtract two loops in the most KOs in each front row until there are 15 loops that pulled thread. Cap ready.
The pattern used a braid of 12 loops and hemstitch 4 loops divided by two reverse loops
The height of the cowl 30 see ESO 55 - 58
Hat and Snood knitting on these schemes
Scheme crochet beanie and cowl needles: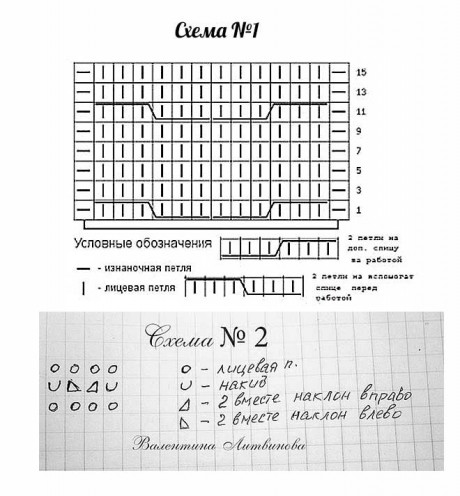 Post author