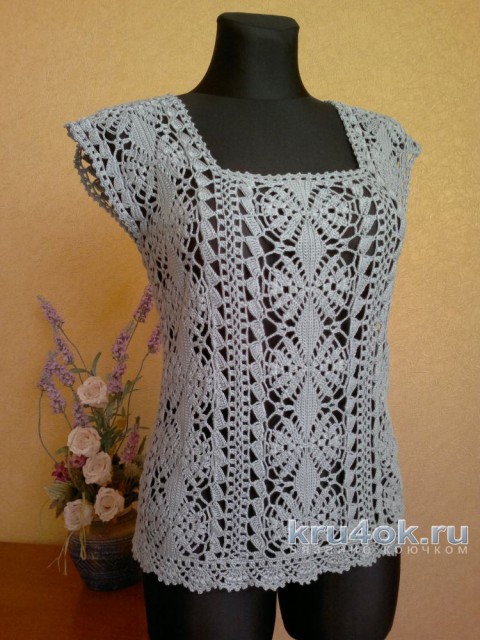 Three of the top scheme. Fishnet tops to crochet strips of the same pattern with the individual bands and then connected vertically with each other using air loops to form the desired fabric. The strings used in the first (gray) Lily Arnart the hooks from No. 1.6, turned out 44р, the second (beige) knitted of Narcissus crooked finger No. 2, turned 48р, the third is also knit from Narcisse hook No. 2, but if the first 2 knit 6 stripes, 4 stripes and thus we can adjust both the size and style of the top.
Scheme knitting top:
the Central strip of the knit according to scheme 1, two identical strips symmetrically to each other.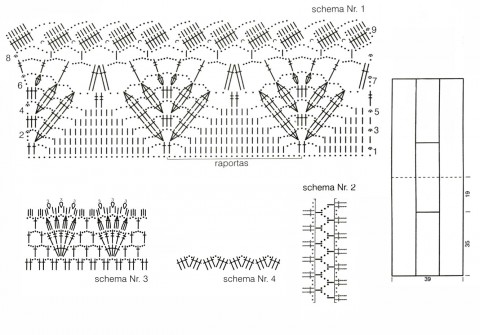 The hem tie pattern 3, and the lines the sleeves and the neck - according to scheme 4.
Post author