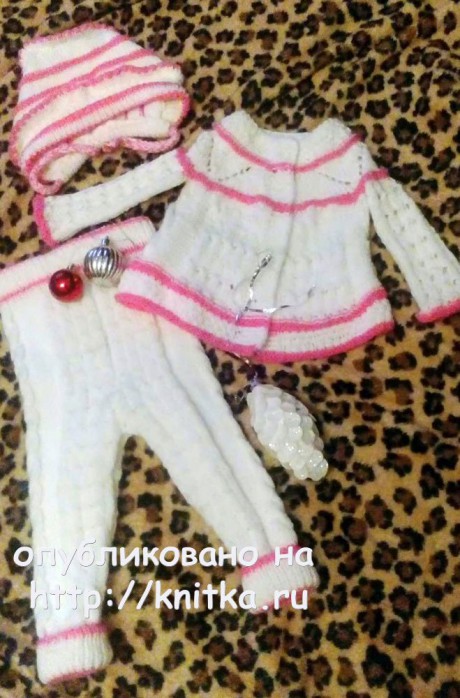 Work Margaritas. Children's costume: hat, pants and shirt tied on a size 26-28; growth up to 100 cm.
Yarn Children's Novelty Pekhorka - color flamingos, Arnart Baby white. Was knitting, and then she made up the pattern on the pants. High elastic band on the leg will allow long to wear these pants because you can wear the lapel and without it.
Took more than 350 grams of yarn at all.The cap also features a lapel and here in the photo you can see. I must say that a measure on a child more than an adult, and one year old baby beanie snug on the forehead. And, of course, will be warm and comfortable!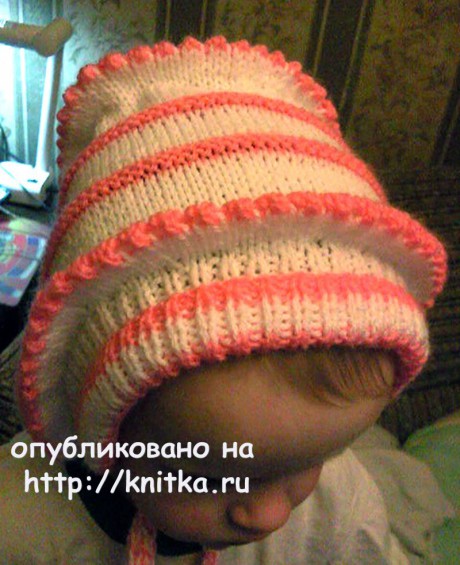 The schema of the spit add: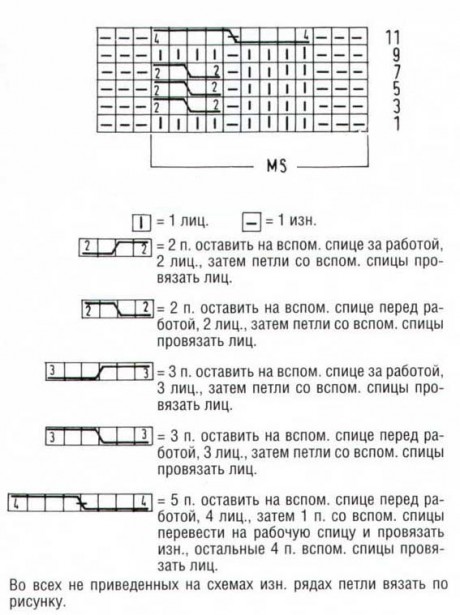 On the shelf partially knitted pattern - lock.
Here is a description of, and fit easily and quickly!
The pattern formed is spanned by the loops. Knitting sample dial the number of loops multiple of 5 + 2 stitches for the symmetry of the pattern, plus 2 edge.
1 row: * 2 purl, 3 facial *, 2 purl;
2 range: 2 front, * 3 purl, 2 front *;
3rd row: * 2 purl, 3 facial, 3-Yu front loop of rapport the slack left through the 4th and 5th front loop *, 2 purl;
4 range: 2 front, * purl 1, yo, 1 wrong, 2 front *.
Further, the pattern repeat from the first row.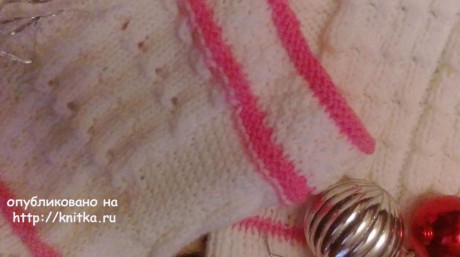 Post author