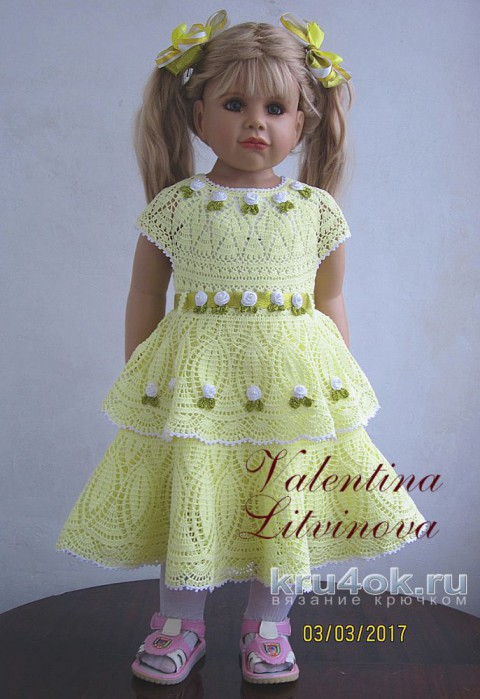 I present to You little dress for girls living in distant countries in Germany. She chose a on the Internet attire, and mom was present. The little girl, and mom liked a lot of my work, but especially dress "Kanareechka". The sizes of the dresses that they had ordered - a lot more than my first option.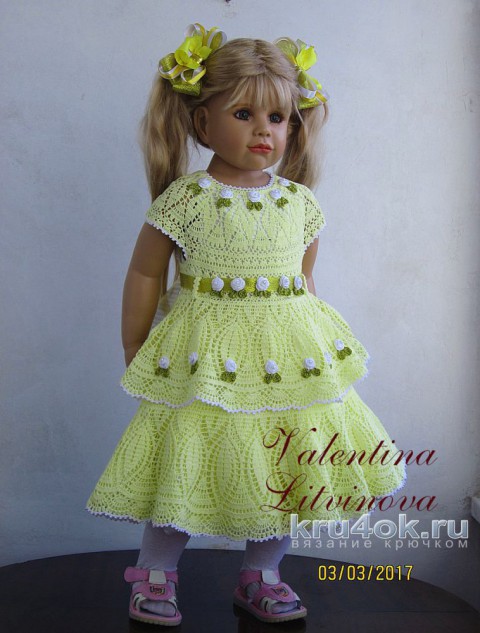 When knitting have increased the amount of rapport in the yoke 10 to 12. After knitting the yoke I added 8 rows pattern "'panchik". On the back tied Rostok 4 rows of the same pattern. To dress was more elaborate, - increased number of rapport in the flounces. In the first 12 to 18. In the second from 18 to 24.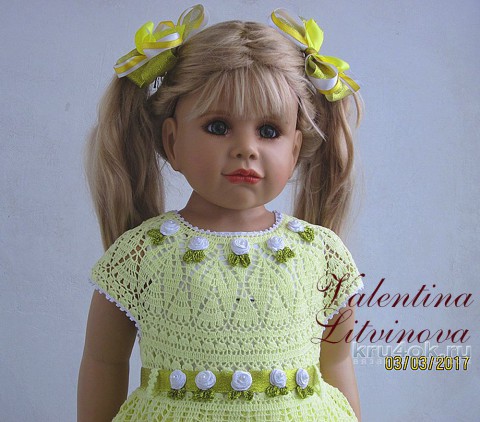 Tying each shuttlecock is made wider by increasing the ranks in the "Shell". Flounce became longer and the length of the dress was 12 cm long: 40 cm increased to 52 cm Dress was ordered for a family celebration and wanted the girl to look festive.
Now about the main thing. The yarn is 100% cotton. 100 g - 800 m. Hook n 1,0. Thread consumption 250 g Flirty , flounce and belt embellished with rosettes and pearl beads. The leaves are made of gold-plated strings. Under each flounce connected grid (1st.n, 1Vp, 1st.n, 1Vp, etc.).
Scheme crochet dress:
Post author