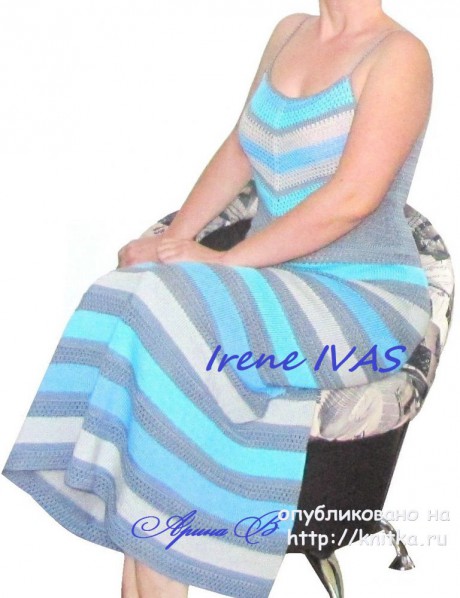 Hello, my dear needlewoman!
Under the influence of inspiration contacted sundress. Used needles and hook.
Used yarn Kamteks mercerized cotton 200m/50g
169 gray color (this is the main dress color) from 400-450 grams
color 008 silver from 170-200 grams
color 024 turquoise from 125-150 grams
color 015 blue from 125-150 grams
Hook number 3, circular needles № 3,5-4.
Post - inspiration. In the photo two of the original designer sundress, a sundress in turquoise and gray tones - my)))
All the girls eyes light!!!
Post author