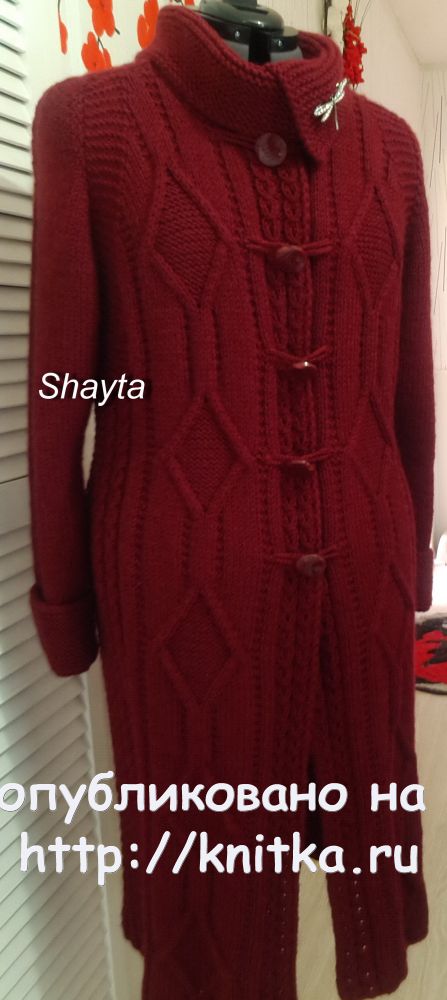 Hello everybody! Coat Sangria with Raglan sleeves from Shayta. The author's work. This overcoat is knitted from yarn Alize Lanagold Plus 100g-140m. It took exactly 13 skeins for size 48-50, knitting needle and 5.5. with no seams. Knit one-piece from the bottom up.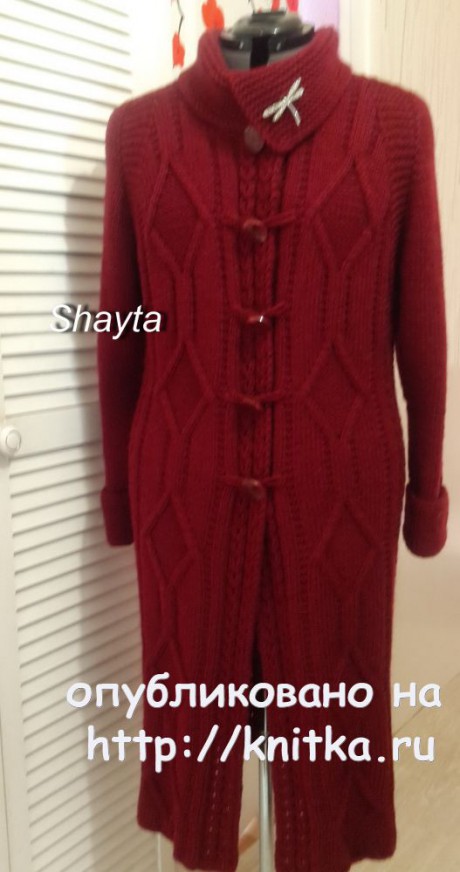 Raglan on each side, leave at 8 p, which are knitted in garter viscous, with the decrease not to touch them. AFTER you turn them (that's right) and they is to the left of the canvas, in the same way as usual.... one loop through the series.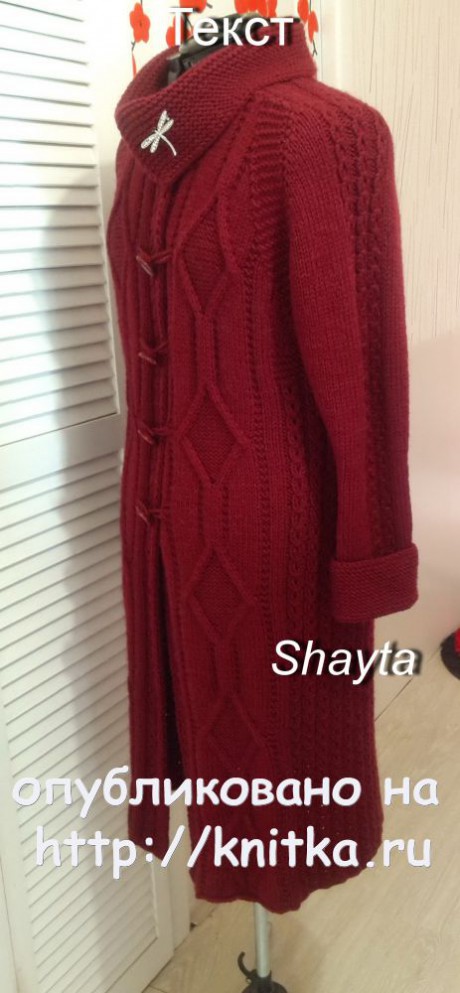 Sleeves to get involved directly (top-down), cropped rows. Cuffs and collar in garter knit. Prisalivaya due withing 2 loops, and to their harnesses of the 3 loops as the link:
The scheme of knitting yoke and shelves: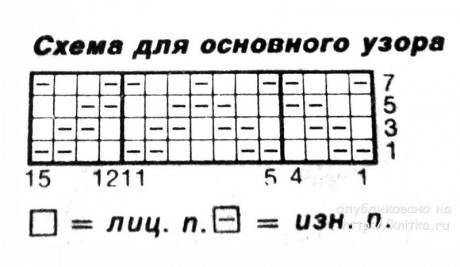 Tied the cords to the loops sewn buttons.Coat is very warm...All the inspiration!
Post author