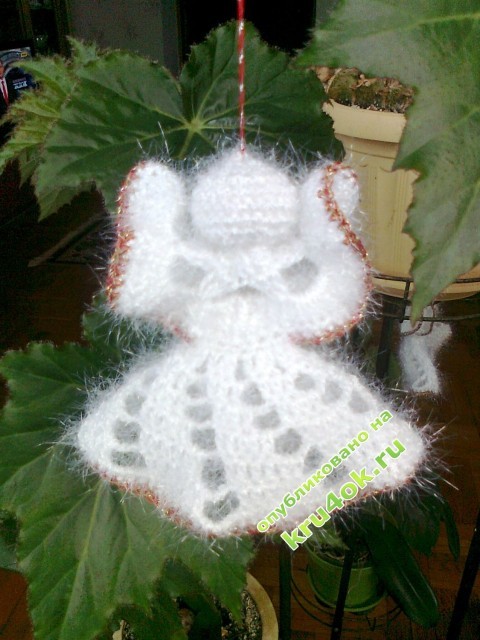 Hello! Happy New year and merry Christmas! My name is Elena. Toys I used to knit and I wanted to associate Angela. To decorate the house and to give to loved ones. Here are cute little angels turned out the size of a palm.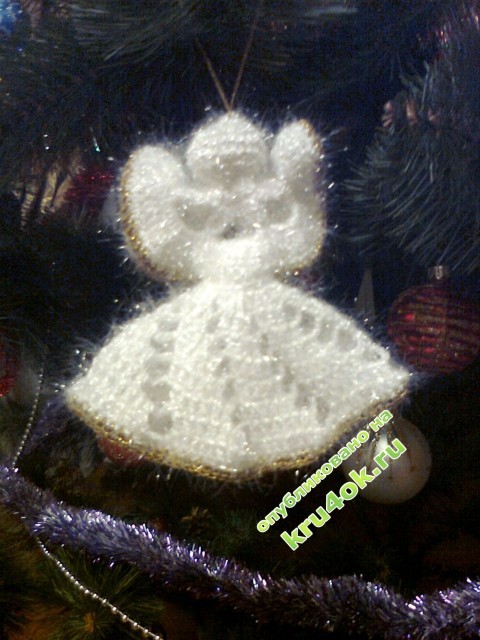 Scheme knitting toys: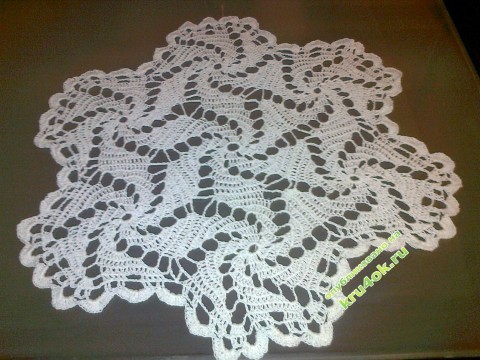 On this napkin (diameter 38 cm) took about 70 grams cotton thread. The number of elements can be scaled to any size napkins or tablecloths.
Scheme knitting patterns doilies: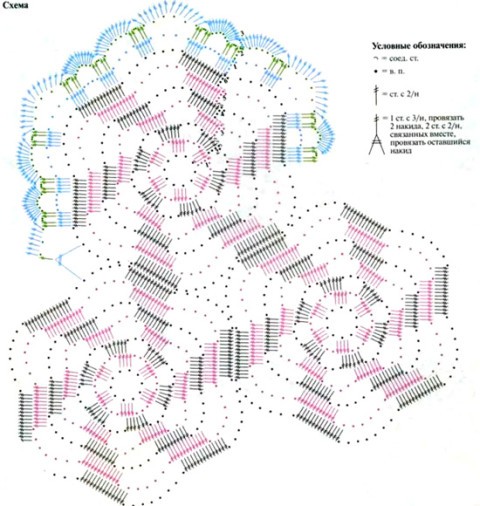 Post author